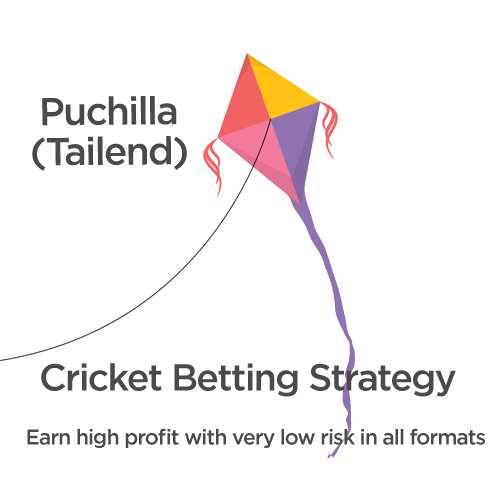 I've been mentioning Puchilla betting strategy recently on this website. I've also revealed this to some of old premium members who have been following it with great success. The beauty of this strategy is that it lets you make profit in almost over 90% of T20 matches. How much profit you can make will depend on how you execute it. The risk is very low. In ongoing National T20 League we are making almost over peti profit in almost each matches (80% strike rate).
What is the strategy?
In the strategy document I'll explain how to identify a match/league/series to apply this strategy. I'll also explain how much stake to use and when to enter betting.
How much it cost?
£999 or Rs. 1 Lakh (1 peti)
How to get the strategy?
Contact Mamu from live chat or from contact page and he will let you know how to make payment.
What are Prerequisites?
Laptop/PC
BF Trading tools
You can use this strategy with local bookie but it will not so profitable. Also having a BF account will not help either, you will require PC/Laptop and you must know how to use BF trading tools.
How much profit we can make?
When this strategy strikes you can make easy 1 peti profit with Rs. 10k of risk. On average it's 10 times profit or more in most matches. When it's jackpot you get all of your 1 peti profit. In National T20 League so far we had 3 jackpots so far.
Will it work in all format of cricket?
Yes it works in all domestic T20, T20I, ODIs and even Test matches. In the strategy document I've mentioned which leagues are best for this strategy.
Will you provide tips on applying this strategy on BA?
Sometimes I do provide tips that a match can come puchilla however once you have purchased this strategy you can follow it on your own.