Preview
Embarrassed; out-fought; no-good bloody big-time-Charlies. Those are just some of the words being bandied about to describe Celtic's home defeat by lowly Motherwell last weekend. And that's just by me.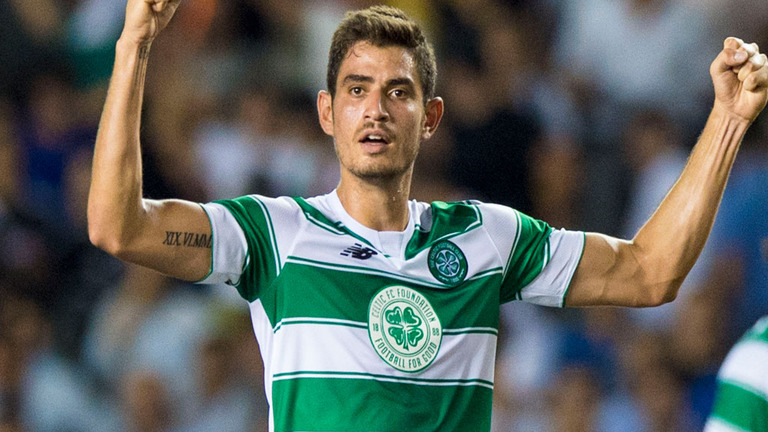 The Celts became coupon busters when they handed the Steelmen three points - and any lucky punters that were on them a bumper 18/1 pay day. I've got to admit that I didn't see that one coming. Mind, neither did the bookies, and they'll be rubbing their hands together at that little Christmas bonus.
Top of the table and out of the Champions League; maybe some complacency is setting into the Parkhead squad. They're so used to turning up and turning teams over that maybe that shock result was the massive boot up the backside that they've been needing.
Hearts aren't fairing much better and this game, which is being beamed out live on Sky Sports, could be the perfect way to put you to sleep on the sofa after over indulging on the turkey sandwiches and sherry over the festive period.
The Tynecastle side are becoming the draw specialists of the SPL with a snore, bore 0-0 blank at St. Johnstone last weekend in what should have been an all-guns-blazing showdown. It's like the gunfight at the OK Corrall when everyone has run out of bullets, the cicadas are whistling and the wide-brimmed Mexican hats have been tipped over the eyes of snoozing shooters, flapping lazily at the occasional fly. While the punters would love to see an exciting, end-to-end encounter full of skill and shots at goal, it'll probably be another drawn game. Yawn.
Hell, when Celtic's top scorer and main man Leigh Griffiths was signed from Wolves it just shows you what a mess the game is in Scotland. Players that have struggled to get a game in League Two south of the border are stars in the top flight. What a circus.
We all know that it comes down to money and the Scottish game just can't compete with the obscene mega wages being paid down in England but that fact should prove liberating for the players who can relax and just go out and put on a show. When you're paying good hard-earned cash for a ticket, the punters want to be entertained.
Hearts were reduced to ten men and St. Johnstone's Steven MacLean blazed a penalty over the bar last week, so the Edinburgh side were probably thankful for the point, whereas Celtic led through Nir Bitton's deflected shot before being pegged back by Louis Moult's double so both sides have big points to prove going into this one.
Hearts have drawn three and lost one in the last four as they hit a stutter in form while Celtic's defeat was only their second of the season in the League – and the first time that Motherwell have won at Celtic Park in eight years.
Expect them to bounce back here, but bear in mind that a draw remains a distinct possibility. Attack, attack, attack, attack, attack, as the old chant goes.
Hearts Stats W9 D5 L4
Recent Form WWDDLD
Celtic Stats W13 D3 L2
Recent Form WWDWWL
Head-to-Head record:
28/10/2015 Hearts 1 Celtic 2
26/09/2015 Celtic 0 Hearts 0
24/09/2014 Celtic 3 Hearts 0
22/02/2014 Hearts 0 Celtic 2
21/12/2013 Celtic 2 Hearts 0
Possible Line-ups
Hearts (4-4-2) – Alexander, Paterson, Augustyn, Rossi Branco, Oshinwa, Djoum, Abankwah, Gomis, Nicholson, Reilly, Sow.
Celtic (4-2-3-1) Gordon; Lustig, Boyata, Simunovic, Tierney, Bitton, McGregor, Commons, Rogic, Forrest; Ciftci.
Injuries/ Suspension
Hearts: Walker (inj), El Hassnaoui (inj), Delgado (susp).
Celtic: Mulgrew (inj), Brown (inj), Griffiths (inj).
League Positions
View full league table