Preview
All eyes are on the lower end of the table and the pressure is building for a high-stakes, high-tension clash as Kilmarnock host fellow strugglers Hamilton Academicals with both sides looking to avoid being sucked into a real relegation dogfight.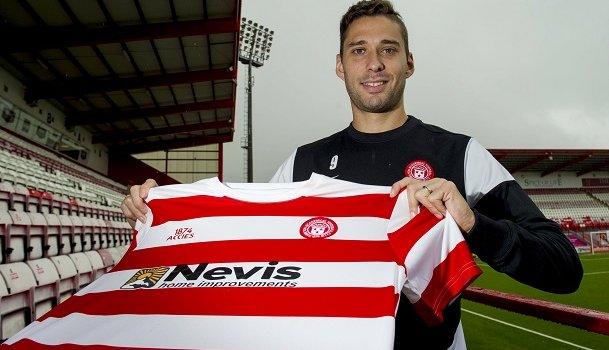 If you offered both sides a point right now, they'd probably take it. On paper. But football isn't played on paper. Its arena is the sodden turf, under the floodlight's gleam on a dark January afternoon with twenty-two men determined to beat each other.
The stage is all set for someone to become a hero – a terrace legend – by smashing the winner into the back of the net in this one, his team-mate's screams ringing in his ears as they pile on top of him celebrating, the steam rising off their sodden shirts; the curses of the opposition defenders shouting each other for a piece of poor marking, the howls of derision from the other side's fans. The smell of the boiling onions around the ground. That's the attraction of the game, up close and in your face.
Kilmarnock were on the wrong end of a 5-1 drubbing at bottom side Dundee United last time out and you can bet that there was some soul-searching among the side after the ear-bashing that they'll have endured from boss Gary Locke in the dressing room after that one. He won't have held back as he laid into his mis-firing players and demanded more passion, more effort and more desire from them. This game is their chance to put that right.
But they face an Accies side that are just a point ahead of them in the table and have shown the steel to bounce back from an 8-1 thrashing at Celtic to draw 0-0 with ten-man Hearts at the weekend.
Boss Martin Canning's side have also drawn with Motherwell and St. Johnstone following an embarrassing Scottish Cup exit at Annan Athletic but they still have a massive point to prove. Professional reputations are at stake.
With both teams showing a similar goals for and against total on the balance sheet and with a win apiece in their two previous encounters this term, the bookies are finding the sides hard to separate in terms of the odds.
It could come down something as simple as a mistake or a clumsy challenge in the heat of the game to make the difference and the match officials could be in for a busy afternoon as the tackles will do doubt fly in on what will be – with more rain on the way – a heavy pitch that won't prove conducive to pretty, passing football.
Expect a good old-fashioned blood and thunder physical encounter with the ball being lumped forward and both defences being put under pressure and a scrappy midfield tussle.
But when you're playing to avoid the possibility of dropping out of the top flight it doesn't matter if you win ugly – the onus is just on the need to get those three points on the board.
Kilmarnock Recent Form LWLDWL
Hamilton Accies Recent Form LLDDLD
Head-to-Head record:
26/12/2015 Hamilton Accies 0 Kilmarnock 1
26/09/2015 Kilmarnock 1 Hamilton Accies 2
02/05/2015 Kilmarnock 2 Hamilton Accies 3
07/02/2015 Hamilton Accies 0 Kilmarnock 0
27/12/2014 Kilmarnock 1 Hamilton Accies 0
Possible Line-ups
Kilmarnock (4-2-3-1) –MacDonald, Findlay, Ashcroft, Balatoni, Syme, Slater, Smith, Kiltie, Hamill, Higginbotham, Magennis.
Hamilton Accies (4-1-4-1) – McGovern, Gordon, Devlin, De Lima, Kurakins, Lyon, Imrie, MacKinnon, D'Acol, Crawford, Kurtaj.
Injuries/ Suspension
Kilmarnock: Johnston (inj), Mckenzie (inj), O'Hara (inj), Connolly (inj).
Hamilton Accies: none.
League Positions
View full league table