Preview
Ninth-placed Kilmarnock will look to build on the hard-fought point that they took from Celtic last weekend when they host tenth-placed Partick Thistle on Saturday.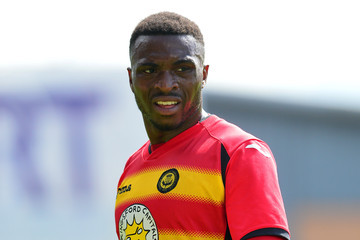 Killie showed that they can defend and shut up shop when they locked out the leaders Parkhead with a robust and disciplined display – but they need to demonstrate something more as an attacking force against the Jags.
It's no good sitting back in numbers defending against the sides around about you in the table so Alan Archibald's troops will be encouraged to put on a display for their home fans at Rugby Park to give them something to cheer about.
Those fans want to see goals and it's up to the likes Josh Magennis to start hitting the net with more regularity while the visitors need former Carlisle United winger David Amoo and striker Kris Doolan to start wracking up the chances. Archibald will probably revert back to a 4-3-3 formation at some point during the game and Killie boss Gary Locke will also go for a more attacking formation than the highly defensive 4-2-3-1 that he deployed at Celtic Park.
The Jags have only been beaten once in their last six games and Killie twice but seasoned gamblers know that anyone is capable of beating anyone in the Ladbrokes Scottish Premier Division on their day, which makes it a rather tricky proposition for selecting a result.
There has been sleet, snow and rain in Scotland throughout last week so the chances are that the game will take place on a heavy pitch which may cut up and that, in my opinion, tips the odds slightly in the favour of the more robust Kilmarnock side.
The threat of Thistle's two-goal Amoo comes from his pace but he is a bit lightweight and a soft surface will nullify his ability to beat his marker and provide the bullets for 3-goal leading scorer Doolan so Killie may be able to remove the defensive shackles and mount a serious threat on their opponent's penalty area with Josh Magennis keen to add to his tally, though he has often been used as a solitary target-man with a tough task of harrying up front on his own.
That's a frustrating task for any forward and the key to the result in this game will come down squarely to the bravery of the managers in their formation selection. If they choose to pack the midfield and frustrate each other, looking to hit on the break, then it could slog to a draw, but if either – or both – teams go for the win, and they could both do with the points to pull them away from the relegation danger-zone, then there could be plenty of goals.
The last three meetings between the sides have produced 13 so although Killie have netted just 15 times and Partick 12 this season, this has the potential to be an exciting and open game.
But I fancy the weather to play a factor and can see Kilmarnock just edging the win in this one at odds of around 3/1 to beat the bookies.
Kilmarnock Stats W4 D4 L7
Recent Form DWWLLD
Partick Thistle Stats W3 D5 L7
Recent Form WWDLDW
Head-to-Head record:
15/08/2015 Partick Thistle 2 Kilmarnock 2
16/05/2015 Partick Thistle 1 Kilmarnock 4
24/01/2015 Kilmarnock 2 Partick Thistle 2
06/12/2014 Partick Thistle 1 Kilmarnock 1
27/09/2014 Kilmarnock 3 Partick Thistle 0
Possible Line-ups
Kilmarnock (4-2-3-1) –MacDonald, O'Hara, Connolly, Balatoni, McHattie, McKenzie, Robinson, Obadeyi, S Smith, Higginbotham, Magennis.
Partick Thistle (4-2-3-1) Scully, Dumbuya, Lindsay, Seaborne, Booth, Fraser, Welsh, Osman, Amoo, Doolan, Lawless.
Injuries/ Suspension
Kilmarnock: Johnston (inj), Westlake (inj).
Partick Thistle: Elliot (inj), Cerny (inj).
League Positions
View full league table