How can a French Open bettor go against a nine-time champion who just four months ago was regarded as the greatest clay court player in history? What could convince you that the man who has won on the famed red clay of Roland Garros for the last five years and nine times since 2005 will probably be knocked out in the quarters or sooner?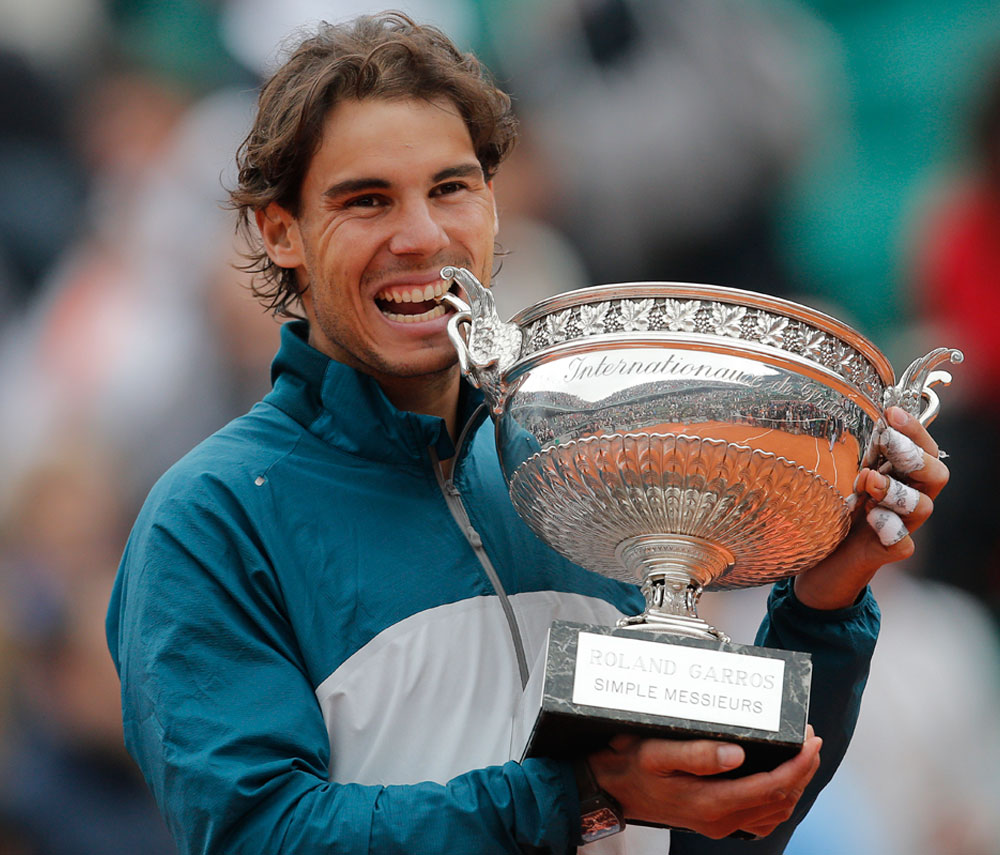 Actually, there are a few reasons we will not see Rafa lift the championship trophy in Paris in 2015, not the least of which is that the tour players see weakness and opportunity where once they saw invincibility and prayer. Rafa Nadal is not only "beatable," he'll have trouble reaching top seed Novak Djokovic in the quarters. It's not easy to say that about a champion who has only lost four matches at Roland Garros since 2000.
Who Might Champion
There are a number of challengers ready to defeat the reigning champion, who has failed to win on Europe's clay court tour this season. Every now and then, you hear whispers that the $72 million career earnings have softened Nadal mentally and physically. Throw into the mix a number of young studs along with Rafa's old rivals, who are outplaying him on clay, and it's amazing that Nadal is 10/3 and the second bookmaker favorite. Don't get pulled in. Rafa will not win Roland Garros in 2015.
What used to be challenging to figure who would runner-up in Paris is now a legitimate gamble to pick the 2015 winner. The heavy favorite is world number one Novak Djokovic (11/13) who has already added the 2015 Australian Open, and two clay titles, the Monte Carlo Masters and the Rome Masters to his treasure chest. Novak appears to be in great shape and good form. This man never goes out easily and wherever he lands, it will be messy. Djoko might meet Nadal in the quarters and could get a challenge from 15 seed Kevin Anderson before meeting Rafa but his biggest challenge will come from the bottom of the first page, Scotsman Andy Murray.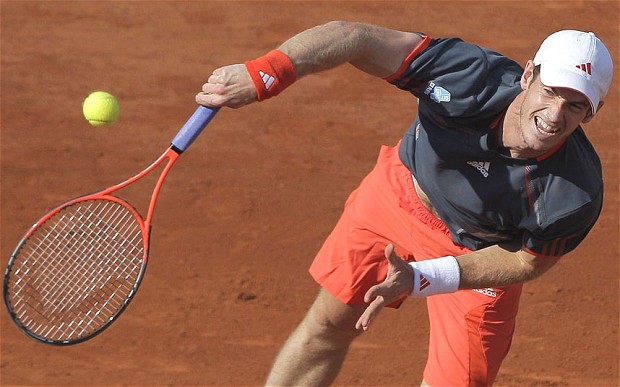 Most experts feel Murray is as ready as he has ever been to perform well on clay. Winner in Munich and at Madrid where he toppled Nadal in the finals, Andy has a new clay confidence working for him. At 9/1, the Scot is a good play.
But, not as good as Kei Nishikori at 20/1, the 5th seed. The pace at Roland Garros will give Nishikori a boost. He will have to play through the likes of 4th seed Tomas Berdych in the quarters and could meet Federer, Monfils or Wawrinka in the semis but Kishikori is a player nobody enjoys playing. Endurance and speed are at a premium in Paris and Kai has plenty of both. Home crowd favorite Jo Wilfried Tsonga might be waiting in the quarters but Kai will wear him down. We like Nishikori and Wawrinka to face each other in the semis.
That rules out Roger Federer (25/1) and Monfils (100/1). Federer, the second seed is not drawing much attention. Clay is not his favorite surface although he is a former champion here. Wawrinka looks like the cream of a weak bottom bracket on the second page but bookmakers like Nishikori on the bottom half of the draw.
And, The Winner Is Djokovic, Murray, Nadal, Dimitrov (100/1), Ferrer (150/1) will pay a price for the top-heavy draw. Nishikori could cruise through the bottom. We always like Djoko and Murray but this time around, we like Kai Nishikori to lift the trophy in an event filled with upsets at the top and predictability at the bottom.