Preview
Next Monday, 7th of March 2016, an extremely fragilized Espanyol will measure forces with a relegation threatened Rayo Vallecano at Estadi Cornellà El-Prat on what will be the last match of Round 28 of the Spanish Liga BBVA.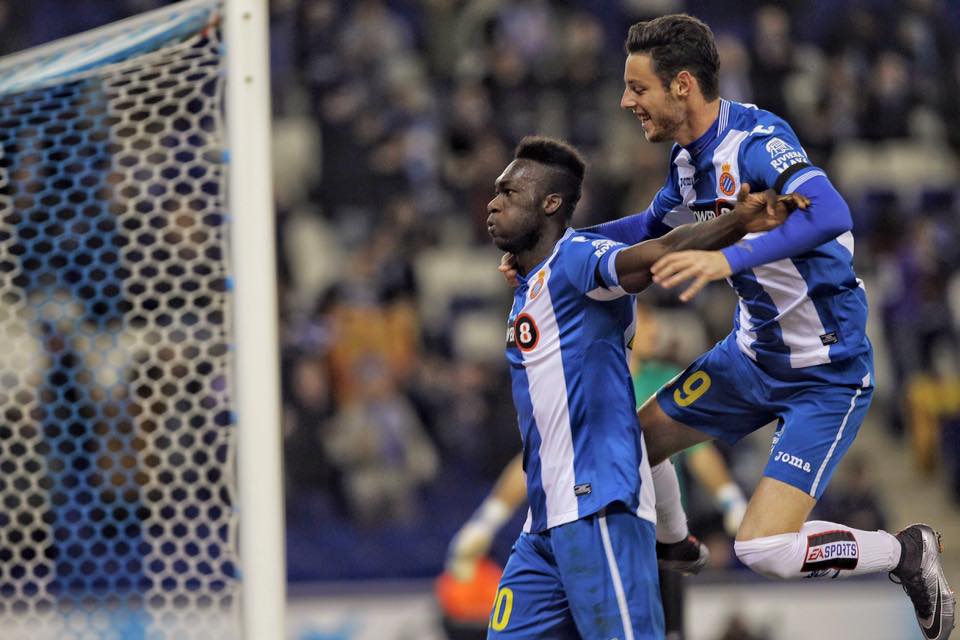 Espanyol's Romanian head coach thanked his players for their effort at the press conference after the match, but the truth is that the Catalan team had a night to forget when they hosted Real Betis at Estadi Cornellà El-Prat last time out. An unbelievably poor start from the home side cost them the three points against a Real Betis who are surprisingly recovering after Pepe Mel's departure. An early goal by the usual suspect Ruben Castro and another one just ten minutes later by Gérman Pezzella have sentenced the match and pushed Espanyol to a very delicate situation at the lower part of the table.
If Espanyol failed to claw a positive result next Monday night against Rayo Vallecano, the Catalan team might drop to the relegation zone. For that extremely important match, Constantin Galca is not yet certain if he will be able to count on the services of Hernan Pérez, Enzo Roco, Jose Canas and Anaitz Arbilla, who remain sidelined due to injury.
As for Rayo Vallecano, after an excellent streak of seven matches without a single defeat, the Madrid team succumbed at the expense of Barcelona last time out. The Spanish champions showed no mercy on a nine-men Rayo, who had plenty of reasons to complain about the referee's work at Vallecas last Thursday's night. The young talented Spanish defender Diego Llorente and the experienced Chilean midfielder Manuel Iturra were both sent off and they will miss next Monday's important match due to that.
Rayo are currently at the 17th place of La Liga's table, just two points behind their upcoming opponents, but a win at Estadi Cornellà El-Prat would allow them to change places with Espanyol and escape from the shackles of the relegation zone.
Miku, Razvan Rat, Patrick Ebert, Pablo Hernández and Toño, will all miss out there since they are currently sidelined due to injury.
Espanyol
Stats: W-2 L-3 D-0
Recent Form - LWWLL
Rayo Vallecano
Stats: W-2 L-1 D-2
Recent Form - LDDDW
Possible Line-ups
Espanyol (4-2-3-1) - Pau López - López - Álvaro - Duarte - Álvarez - Sánchez - Diop - Asensio - Abraham - Moreno - Caicedo
Rayo Vallecano (4-2-3-1) - Carlos - Zé Castro - Quini - Tito - Crespo - Trashorras - Baena - Piti - Bebé - Embarba - Manucho
Injury List / Suspended Players
Espanyol - Hernan Pérez (in doubt) - Enzo Roco (in doubt) - Jose Canas (in doubt) Anaitz Arbilla (in doubt)
Rayo Vallecano - David Cobeño (inj) - Toño (inj) - Ebert (inj) - Rat (inj) - Miku (inj) - Pablo Hernández (inj) - Jozabed (in doubt)
Head-to-head matches:
| | | | | |
| --- | --- | --- | --- | --- |
| 23.10.15 | PRI | Rayo Vallecano | Espanyol | 3 : 0 |
| 03.05.15 | PRI | Espanyol | Rayo Vallecano | 1 : 1 |
| 20.12.14 | PRI | Rayo Vallecano | Espanyol | 1 : 3 |
| 13.04.14 | PRI | Espanyol | Rayo Vallecano | 2 : 2 |
| 24.11.13 | PRI | Rayo Vallecano | Espanyol | 1 : 4 |
League Positions
View full league table